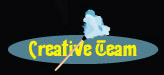 Hope Juber (songs and book) was born and raised in Los Angeles. Her first professional entertainment experience was playing Rachel, a reccurring role as Greg Brady's girlfriend, on The Brady Bunch. After graduating college with a BA in Theater she joined her father, Sherwood Schwartz (famed creator of Gilligan's Island, and The Brady Bunch) as a writer. She quickly became a story editor at Paramount working on situation comedies. During a brief hiatus she went to New York where she met and subsequently married Laurence Juber. She continued writing, penning episodes for "The New Munsters", an animated series called "Little Shop" and material for "Elvira, Mistress of the Dark". Hope soon wanted to combine her comedy writing with Laurence's rock and roll music, and one day while caring for the first of their two babies, she became inspired. She created a comedy rock and roll band called "The Housewives" which played at rock and comedy clubs around LA, as well as national TV appearances. Hope then focused on writing musicals, penning four for Storybook Theater of Los Angeles. Two of which: "Mother Goose -The Musical" and "The Princess and The Frog" won the ADA (Artistic Director Achievement) Award for Best Original Children's Musical. With Laurence she then wrote the score to "Gilligan's Island -The Musical", which has had many productions and is being readied for a national tour. Hope has produced many of Laurence's solo album, including the popular "LJ Plays The Beatles". She co-wrote the third Brady Bunch movie "The Brady Bunch in The White House" and went on to an Emmy nomination for the TV Land special "Still Brady After All These Years". Hope recently enjoyed a very successful run of "A Very Brady Musical" and was just awarded the "Best Author" ADA award by the Valley Theater League for that show, which she co-wrote both book and score.
After graduating from Indiana University,  Ellen Guylas (book) moved  to Los Angeles where she had hopes of becoming a comedy writer.  Much to the surprise of her creative writing teacher at IU,  she actually became one.  Ellen has written and produced such well known television shows as "Three's Company," "Newhart,"  "Who's the Boss,"  "Full House," and "Phil of the  Future" as well as a whole slew of  shows nobody knows.   She has written television pilots which have not been produced, short stories and magazine articles which have not been published, she once started a screenplay and has lots of notes for a novel she might, possibly, write someday.  This is Ellen's first foray into the theater.  
Two-time Grammy winner, Laurence Juber (songs and music production) got an extraordinary, life-changing break when Paul McCartney picked him to become Wings' lead guitarist. Juber spent three years recording and touring with the band. After Wings disbanded, this native of London, England embarked on a career as a solo artist, composer and arranger, and developing a reputation as a world-class guitar virtuoso, being voted #1 by Fingerstyle Guitar magazine. The venerable C.F. Martin Company offers his Signature model guitar. He has released 26 acclaimed solo albums and is much in-demand as a concert performer, clinician and a studio musician. He has also produced and arranged four albums for the British folk rock icon Al Stewart. As a composer he has scored for TV ("A Very Brady Xmas", "The Brady Bunch In The White House"); for motion picture ("World Gone Wild") and the stage ("Gilligan's Island, The Musical", "A Very Brady Musical"). Juber  co-composed the score for the iconic video game "Diablo 3".